Pickles n' Tickles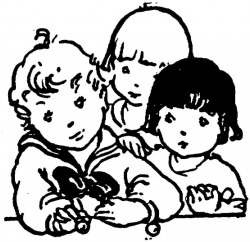 Celebrating Pregnancy, Parenting & Childhood

Pickles n' Tickles provides Early Intervention Services to families with children from birth until 3 years of age in which concerns over their development have been identified. Services are provided at no cost to families through the California Early Start Program.

Please feel free to call Pickles n' Tickles with any questions or concerns you may have about your child's development, infant/child development, our Early Intervention/Infant Development Program, or California's Early Start Program.

Referrals to this program may be made directly by parents or other professionals working with the child who have concerns over the child's development. To refer a child in San Luis Obispo County, please
phone directly to Tri-Counties Regional Center by calling 805 457-1009. You may request that Pickles n' Tickles provides the assessment for your child. You may also call or email Sherri Russell at Pickles n' Tickles to discuss the program and make a referral.
Phone: 805 610-9540 email:
srussell@picklesntickles.com
For a child 3 years of age or older, please contact your local school district for requests for speech or developmental assessments.
---